We extended the reach of the 2015 IQC Placemaking Conference by sending three conference speakers on the road in Oklahoma during the week of the conference. Gil Penalosa traveled with the IQC to Tulsa and Oklahoma City. Chuck Marohn and Tripp Muldrow traveled with the IQC to Enid, Lawton, Ada, and northwest Oklahoma City.



Enid
In Enid, we were hosted by Main Street Enid. The trip included a public lecture, walking tour, and meetings with public officials. Local issues for discussion included a proposed downtown hotel and revitalization of central city neighborhoods.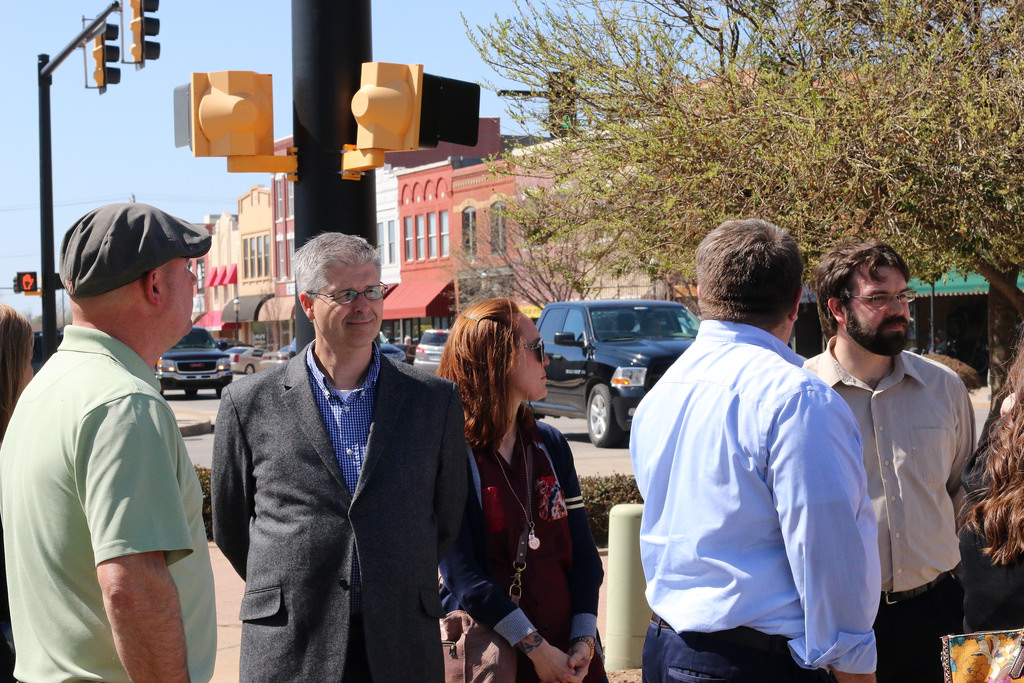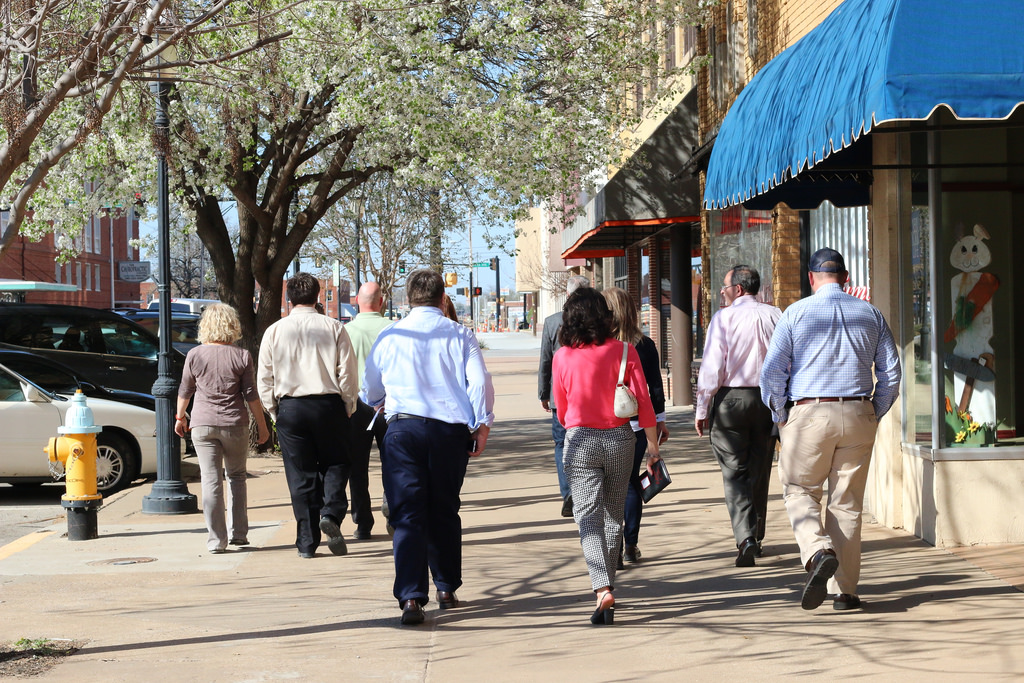 Lawton
The City of Lawton and Fit Kids of Southwest Oklahoma hosted Chuck, Tripp, and the IQC team. Topics included recent economic development and recreation projects, the demands of a military town, and the potential for Lawton's downtown.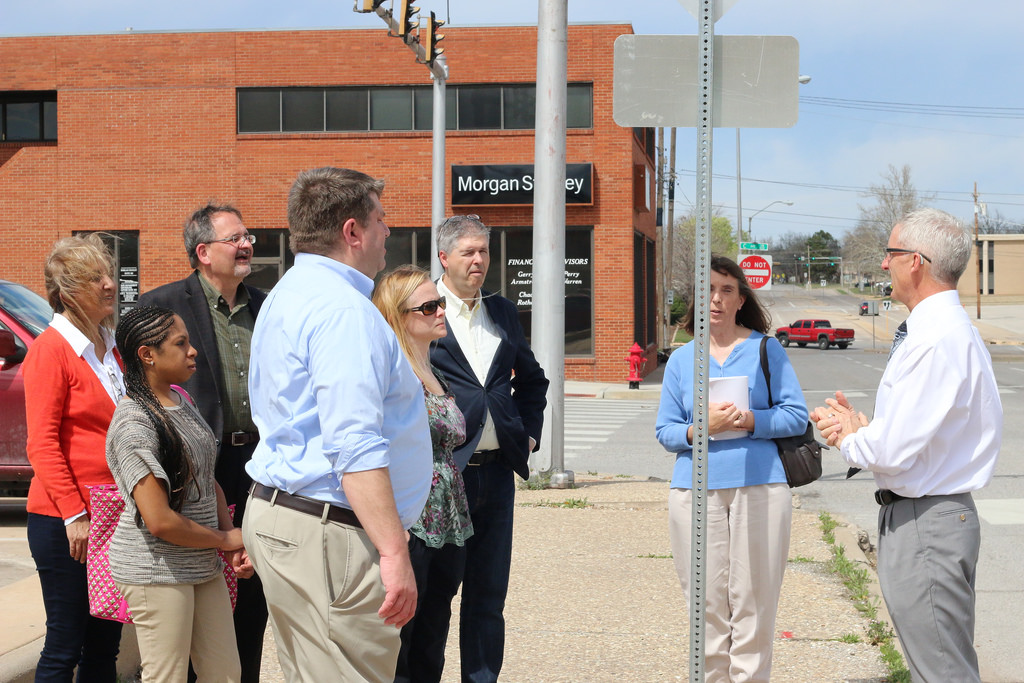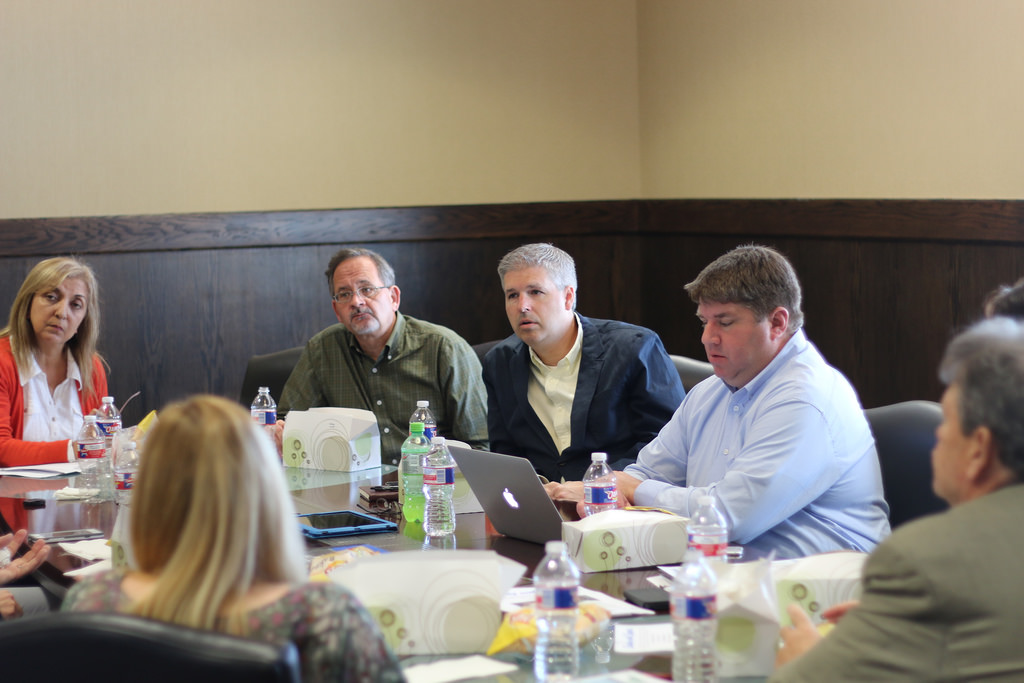 Ada
In Ada, the City of Ada, East Central University, the Chickasaw Nation, and First United Bank hosted the team. the topic for the residency included a package of public projects that will improve the city, including downtown streetscapes, parks improvements, and public swimming pools. The package is funded primarily by a special one-penny sales tax approved by voters.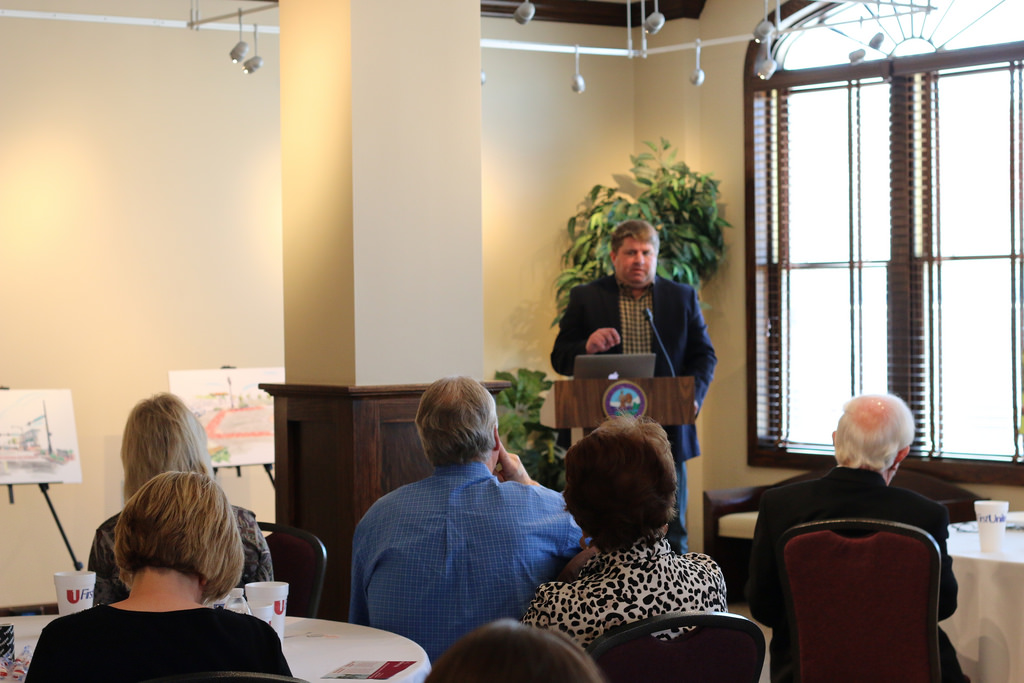 Camelot Neighborhood, Northwest Oklahoma City
The Camelot Neighborhood Association and Northpark Mall hosted the team on Friday. The discussion focused primarily on preservation and adaptation of mid-century neighborhoods. Additionally, Chuck and Tripp considered plans by current IQC community workshop students to provide pedestrian connections between the residential neighborhood and Northpark Mall.