In 2013, we assisted the City of Oklahoma City with a design for the Western Avenue Streetscape in a commercial district between 41st and 46th Street. Our design for Western Avenue focused on maximizing pedestrian space, making it safer and more comfortable to be outside on the street, and calming traffic to slower speeds.
Now, construction is underway on the new street design. Here's a tour of some of the improvements along with images showing what the street will look like in the future.
---
1. Wider sidewalks
Our observations identified "Lost Space" on Western, which has been used as a buffer between on-street parking and the driving lane. The design returned this space to the sidewalk to make people more comfortable and to slow down cars with a narrower driving lane.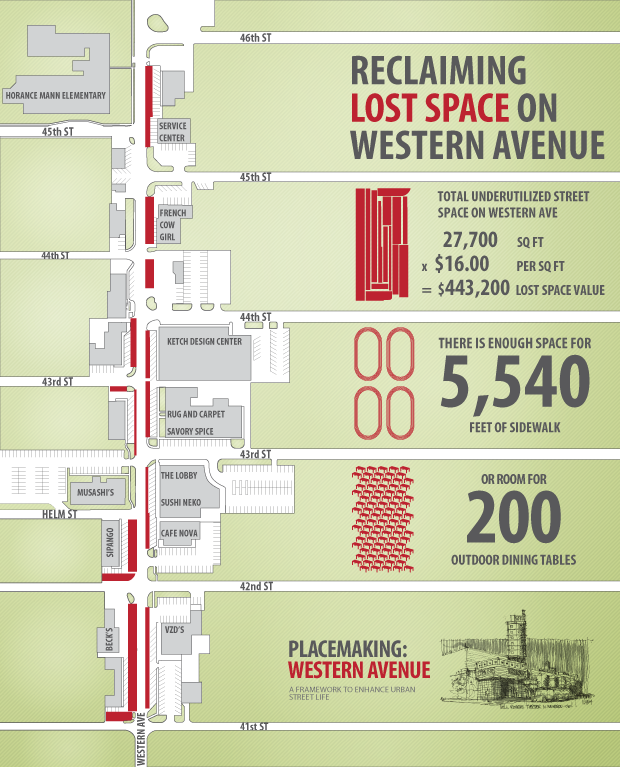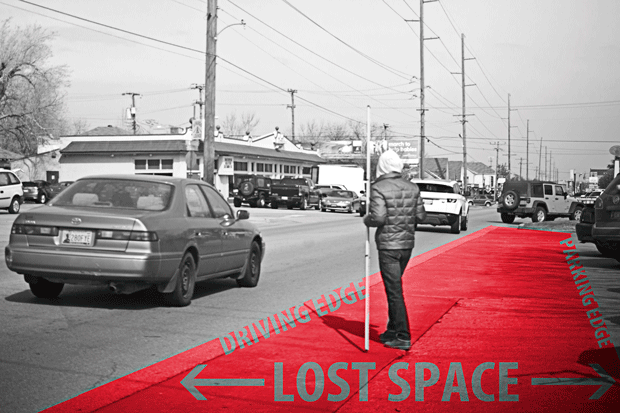 Construction on this block is widening the sidewalk by several feet in an area where outdoor dining has always been crowded into a small area.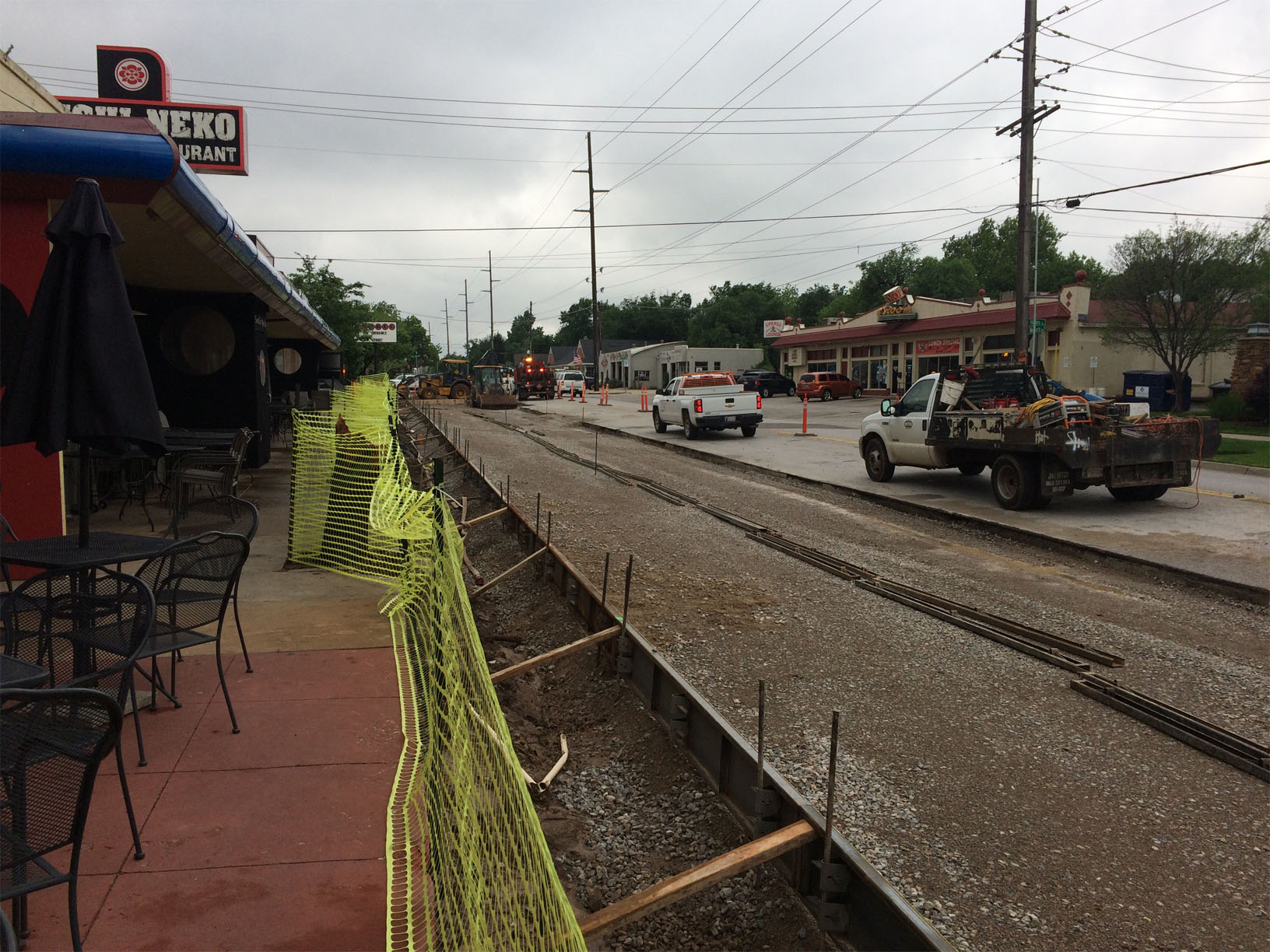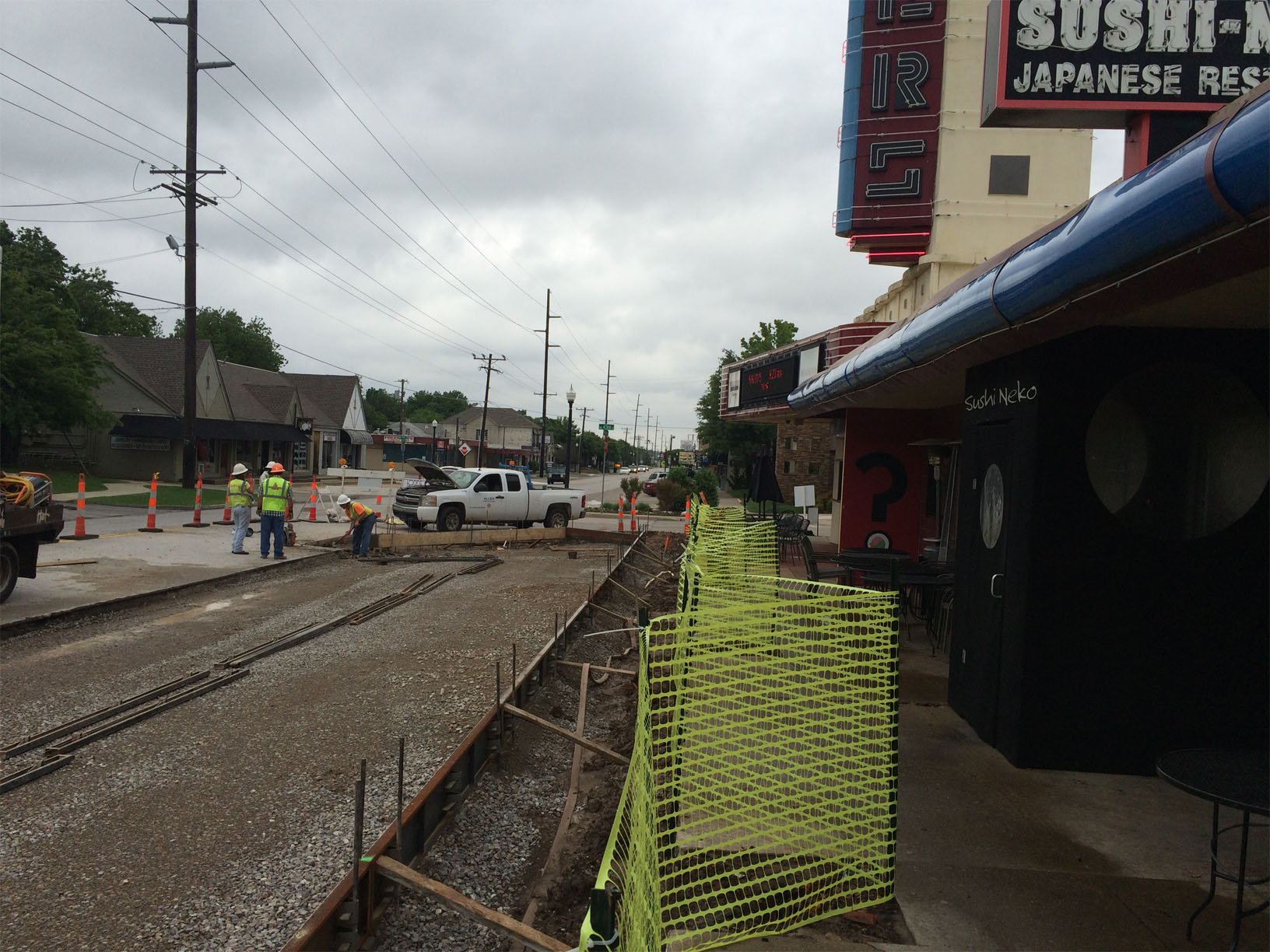 This block will get a much wider sidewalk with more room for street trees and dining areas.
---
2. Median Gateway
One of the most important goals was to reduce speeds in the district to levels that would be safer for people to cross the street on foot at unsignalized crosswalks. At the entrance to the district at 41st Street, the team placed a small island median that will have space for landscaping, a district marker, and a pedestrian refuge. The gateway will signal to drivers that they are entering a slower speed environment.
Half of the curbs for the median gateway have been poured. The other half will be added when crews begin work on the southbound side of the street.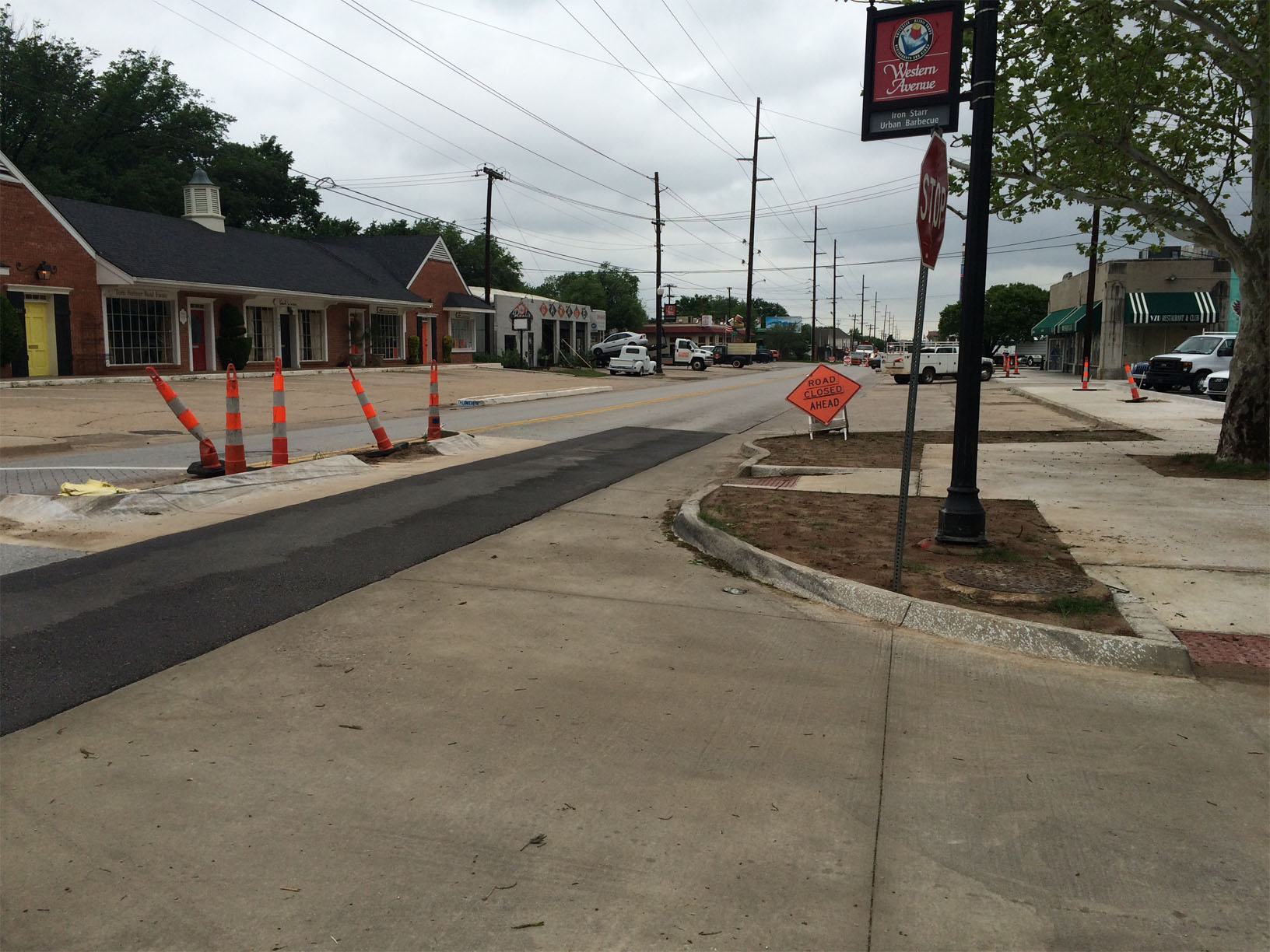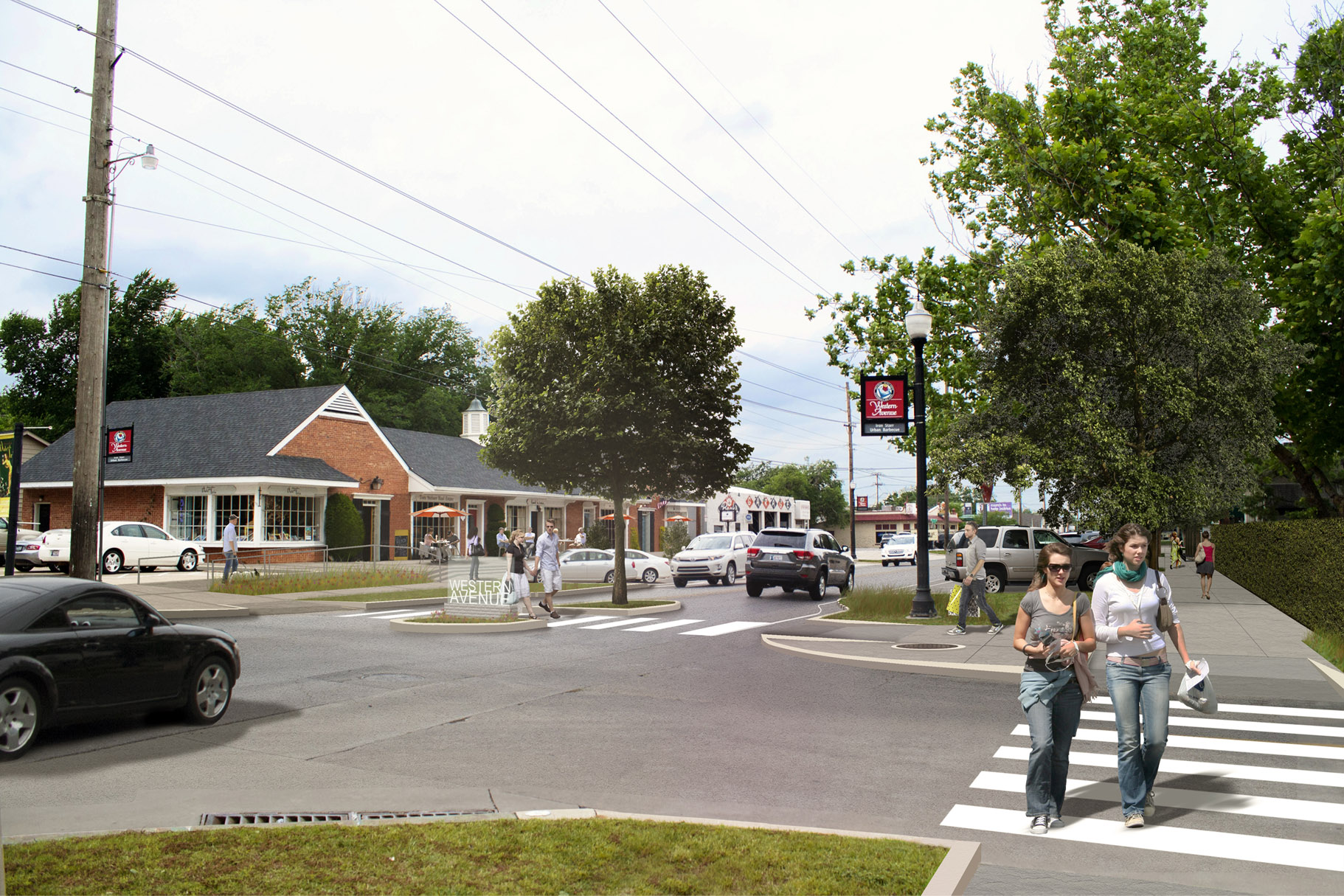 ---
3. Safer driveways
Many driveways along Western Avenue create points of conflict with turning vehicles and interrupt the pedestrian's path with ramps. Our team recommended that the sidewalks remain level at driveways. This configuration indicates that the car is passing through the pedestrian's sidewalk, rather than the pedestrian passing through the car's driveway. The effect is similar to a speed table to catch the driver's attention.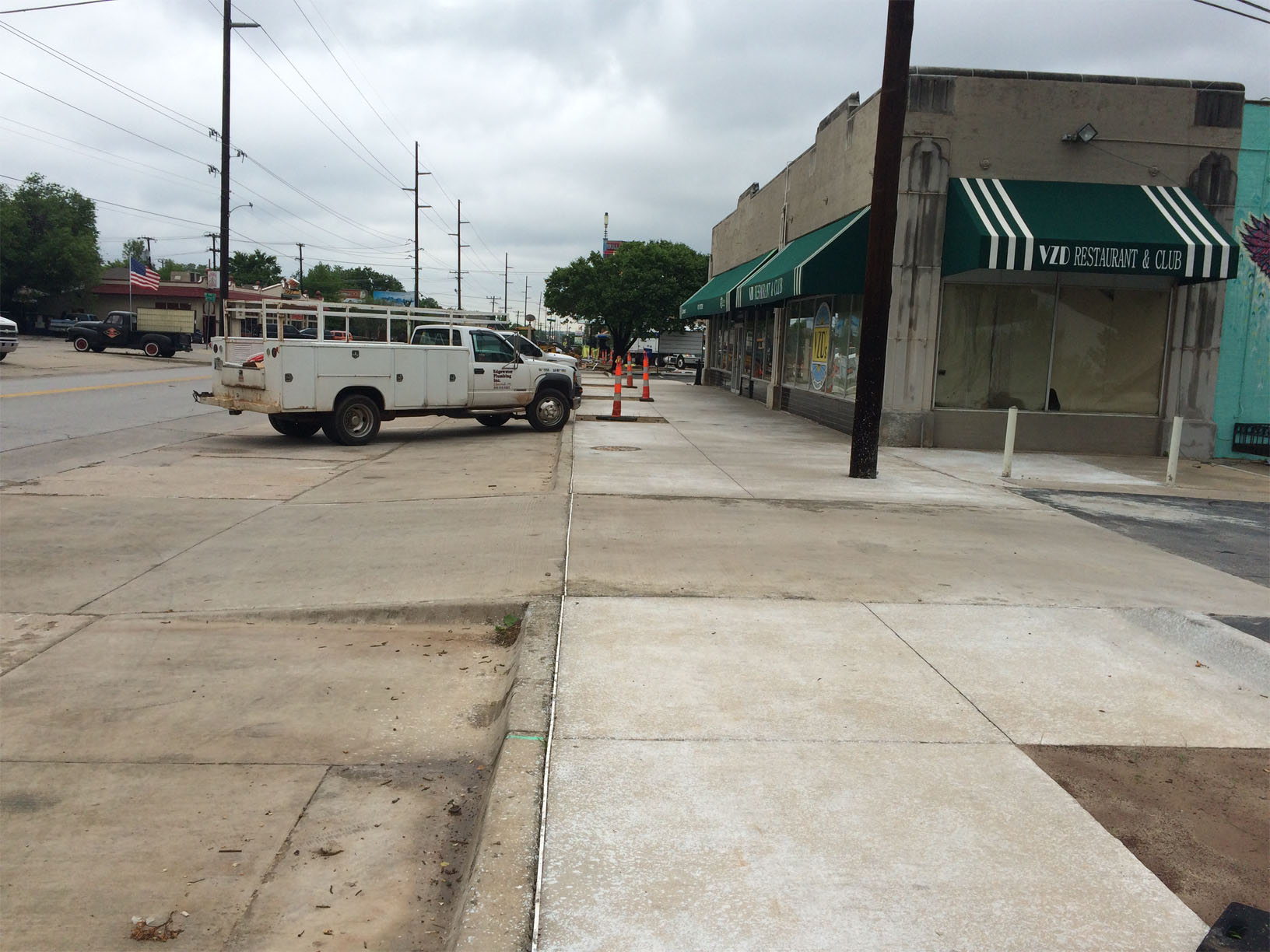 For some driveways, there was an opportunity to completely relocate the driveway off Western Avenue. At this location, pedestrians previously had to cross a side street and a driveway within a short distance. The relocated curb cut provides access off the side street instead, so this key block on Western now has a completely uninterrupted sidewalk. Parking that was lost because of the new curb cut has been replaced with new on-street spaces.
Graphic shows relocated curb cut.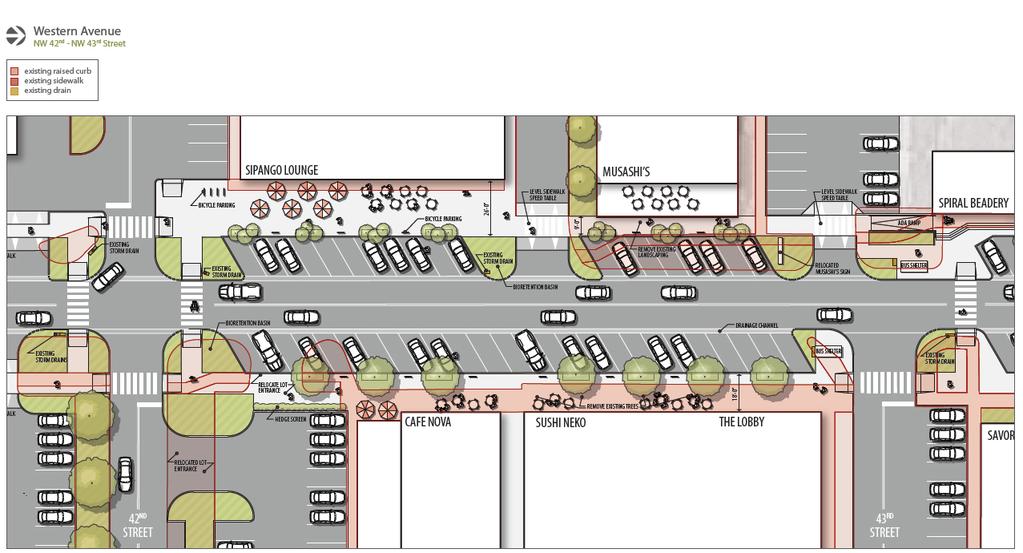 ---
To learn more about how Western Avenue will look when completed, see the project page and view the final report.