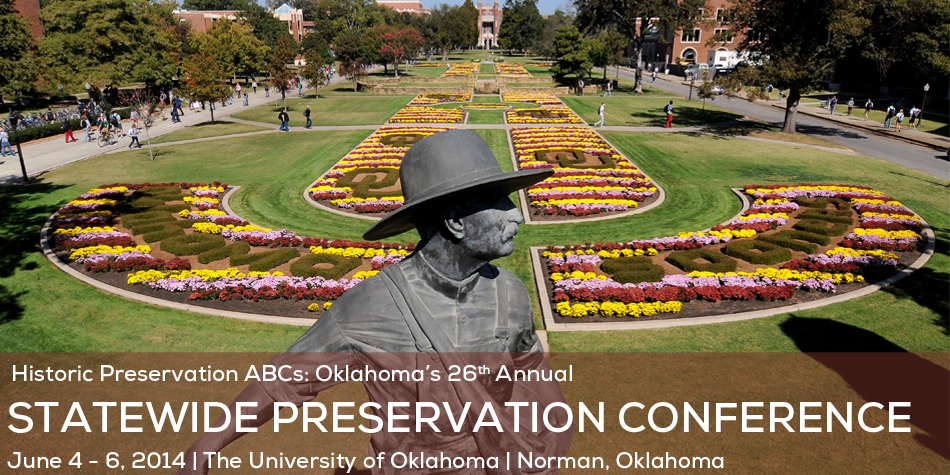 [separator line="yes"]
Speaker Registration
To register, download the PDF form by right-clicking the button below and selecting "Save Target As." Completed forms can be saved and e-mailed to umander@ou.edu, or printed and mailed to the address provided.
E-mail registrations must provide credit card information. Purchase orders and checks are only accepted by mail.

Questions?
Melvena Heisch, Deputy, State Historic Preservation Officer
405-522-4484 or mheisch@okhistory.org.
Umit Hope Mander, Associate Director, OU Institute for Quality Communities
405-325-2434 or umander@ou.edu.