Students in the spring IQC Community Workshop developed a new mobility course for Norman's J.D. McCarty Center. The Center is Oklahoma's premier place for care and treatment of children with special needs and developmental disabilities.
One of the primary missions of the J.D. McCarty Center is to help these children learn how to move, eat, play, and communicate better. Developing improved mobility skills is a key part of this program.
The Community Workshop was led by Ron Frantz and Hope Mander and included eight undergraduate students representing Architecture, Construction Science, and Environmental Design. The students created a design for an outdoor mobility course that includes a series of challenges to help patients learn to use braces, walkers, wheelchairs, or crutches.
The course includes sloped sidewalks, steps without handrails, a water feature, a variety of textured surfaces, and inclines. These challenges simulate the challenges that the children will experience when moving through the real world. On the other side of barriers or inclines, the design team included "celebratory" elements that congratulate the patients on reaching their goal.
The project was very meaningful for the students and IQC staff. Interacting with the patients and staff of the J.D. McCarty Center was an inspiring experience.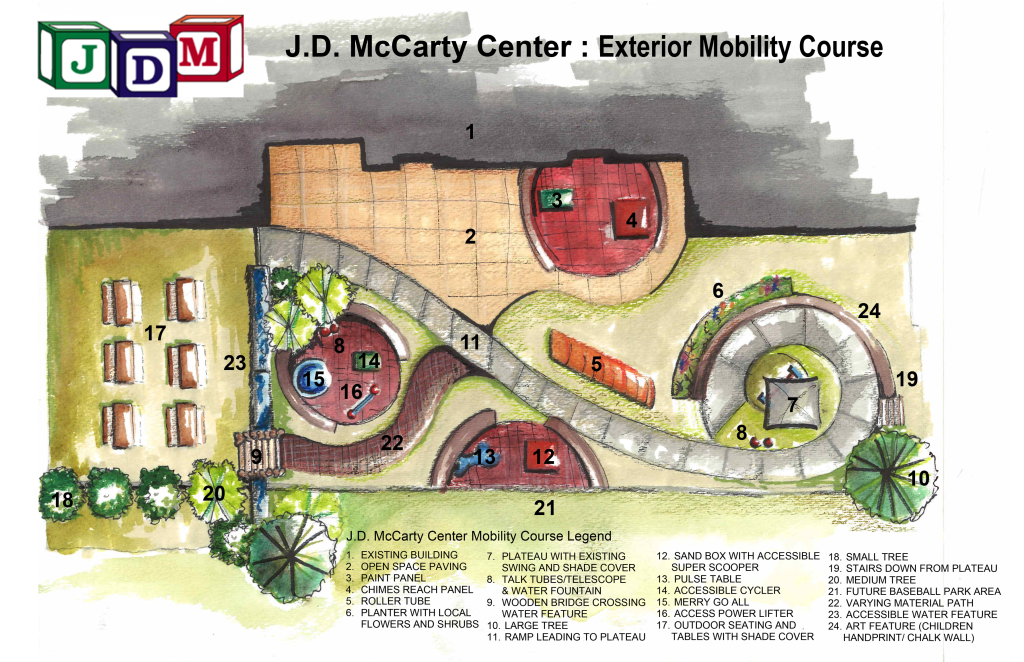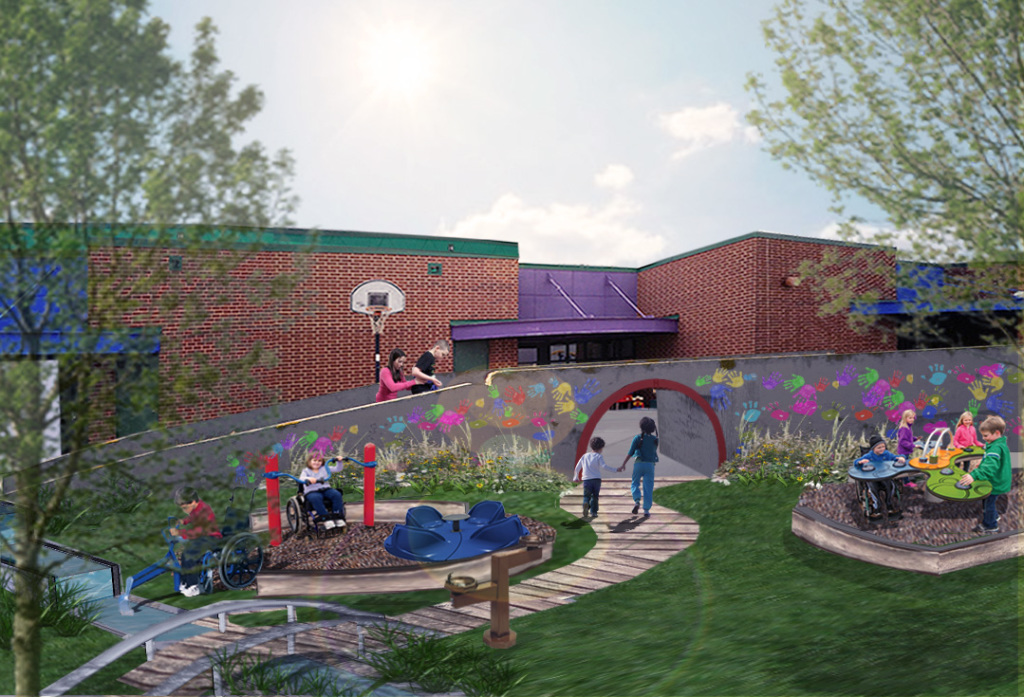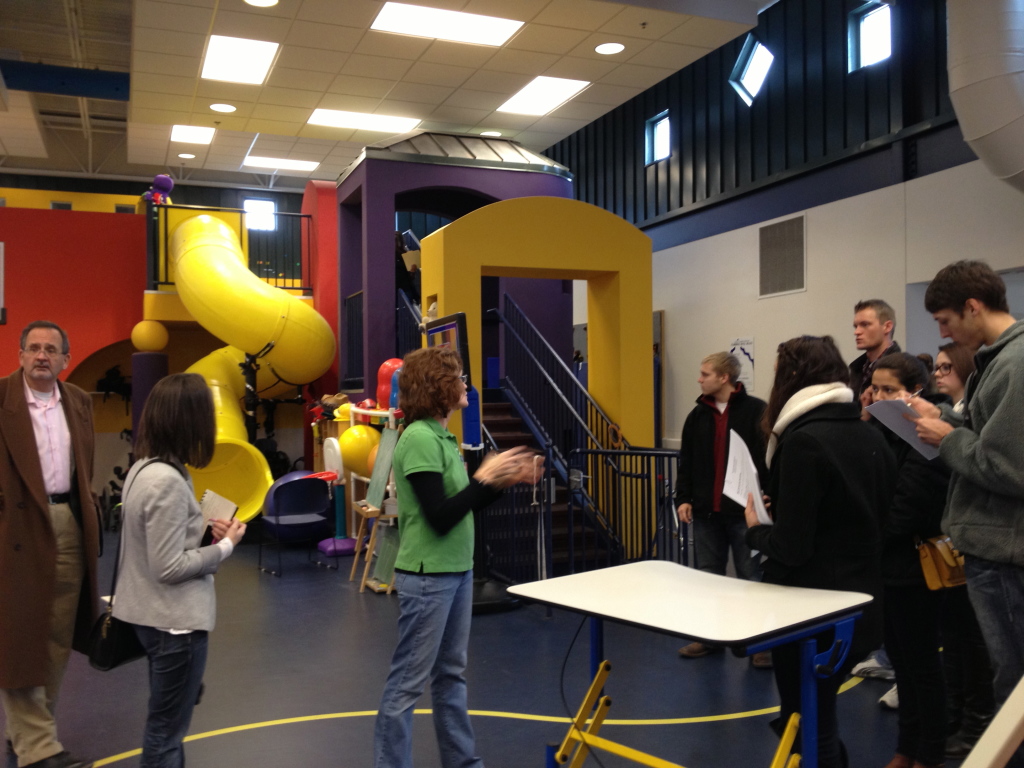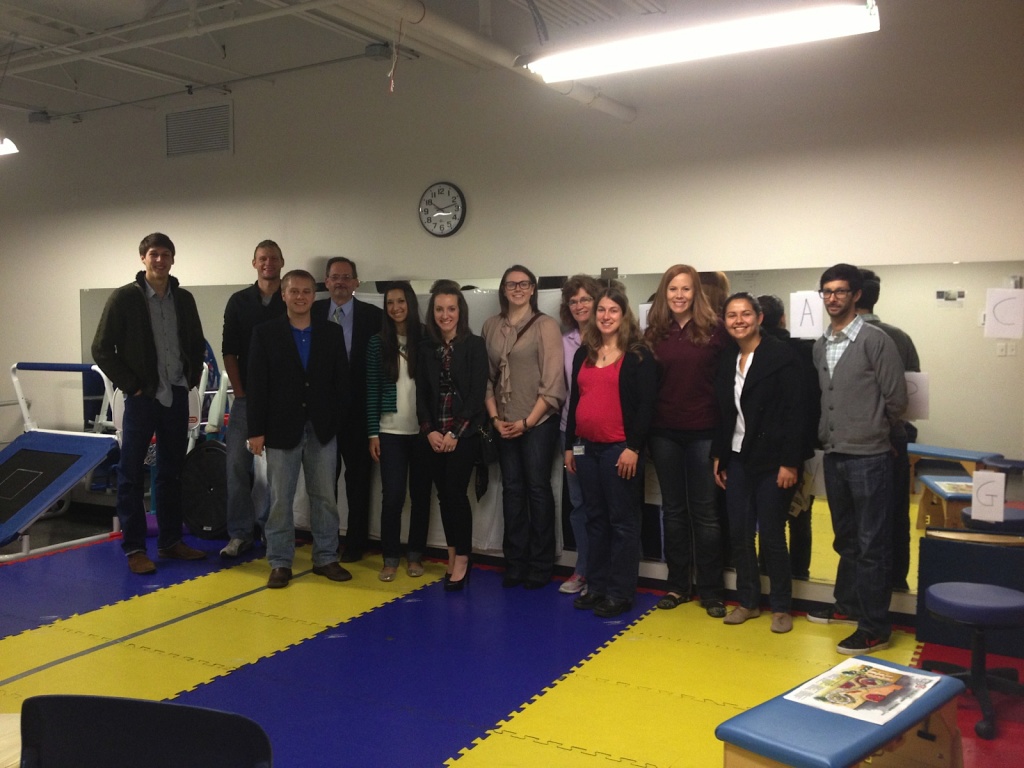 You can download the whole report by clicking the link below.