Carlton Landing became Oklahoma's newest town last week when Pittsburgh County granted its incorporation. Designed by Duany Plater-Zyberk & Company- well known for creating Seaside in Florida and Kentlands in Maryland- it is the first New Urbanist development to become its own municipality. Carlton Landing is located on Lake Eufaula, Oklahoma's largest lake, about 2 hours east of Oklahoma City and 1.5 hours south of Tulsa.
The master plan below shows the community's buildout to 3,000 homes with a town center and many public spaces.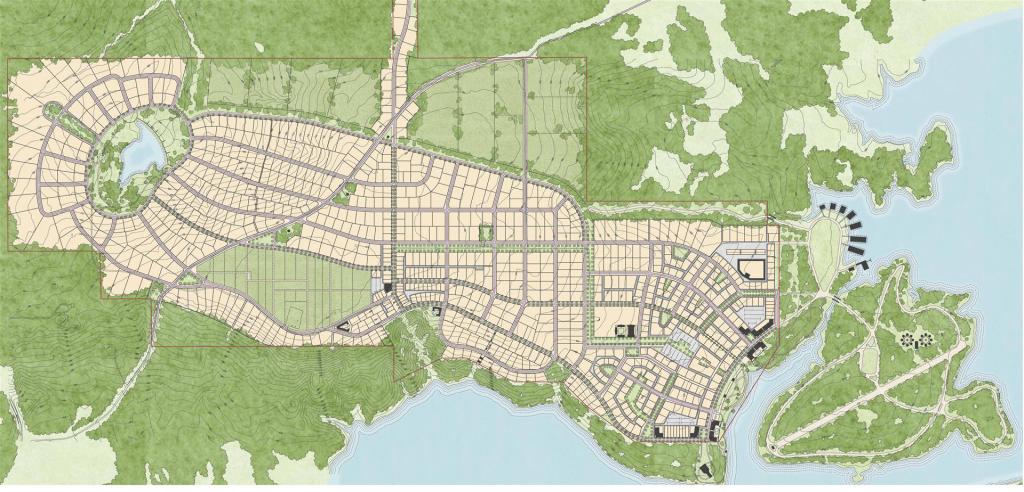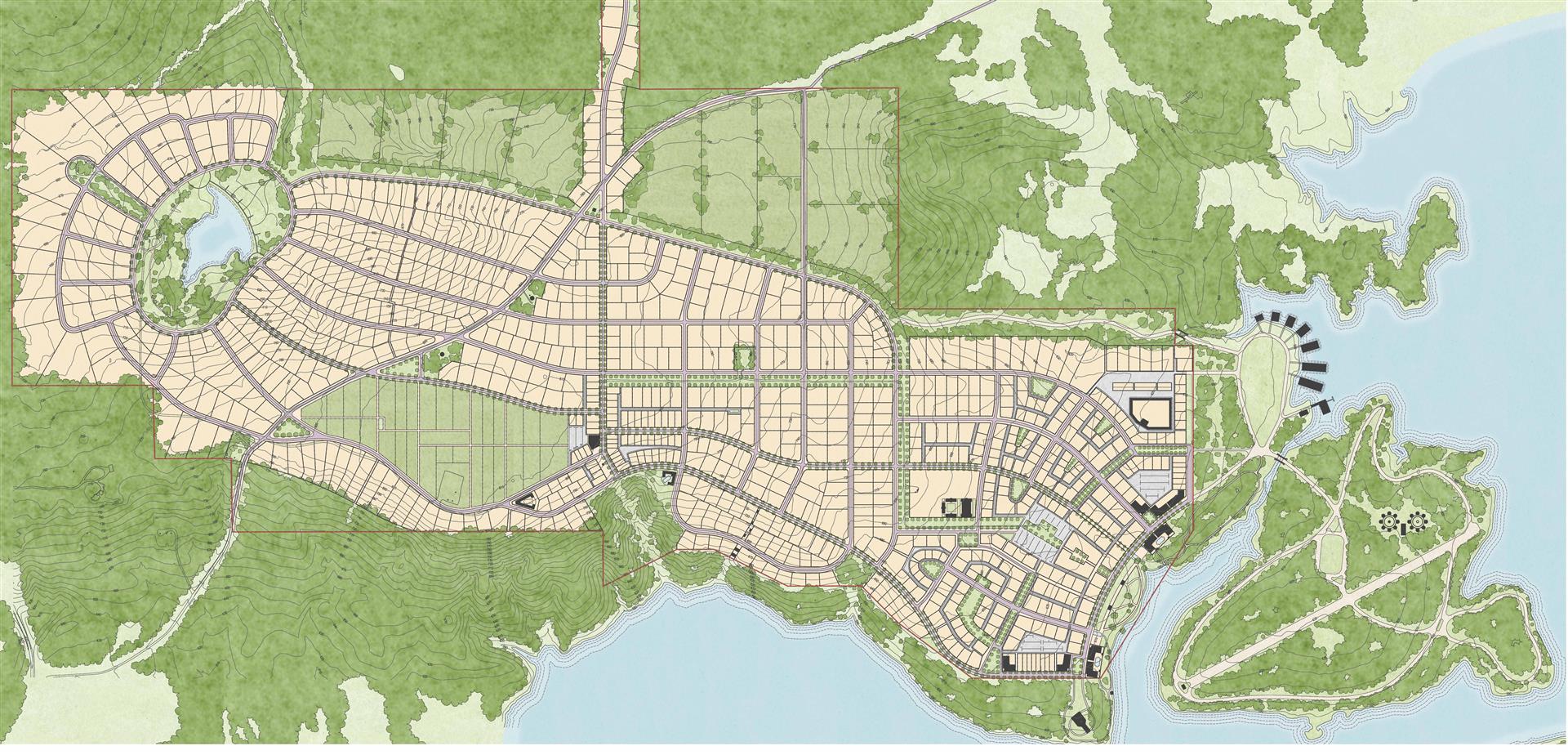 We joined the Urban Land Institute of Oklahoma on a field trip to visit the town last week. Town Founder Grant Humphreys, who happens to be the brother of IQC Director Blair Humphreys, led a tour focusing on the development process and the careful attention to detail in urban design. Below, Grant begins the tour at the top of the hill that overlooks the town.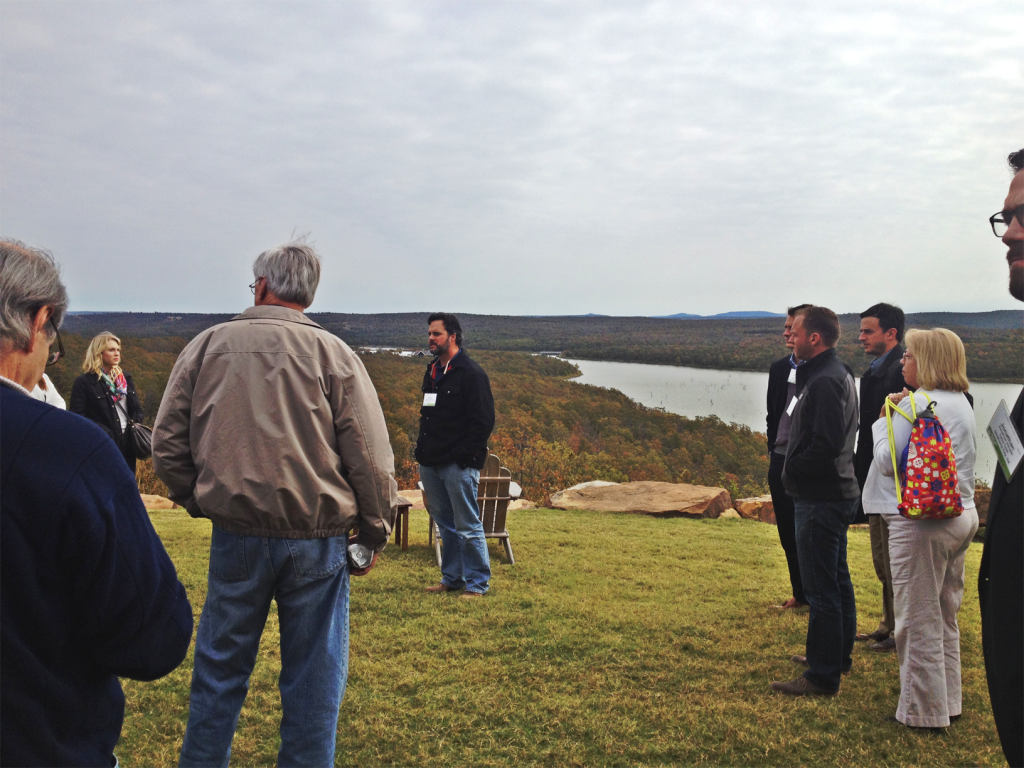 Currently, the town has a population of 56 people. New homes are being constructed at a rate of about 80 to 100 per year.
The most developed neighborhood is known as the Boulevard. Stately homes based on old Oklahoma architectural traditions line both sides of the street.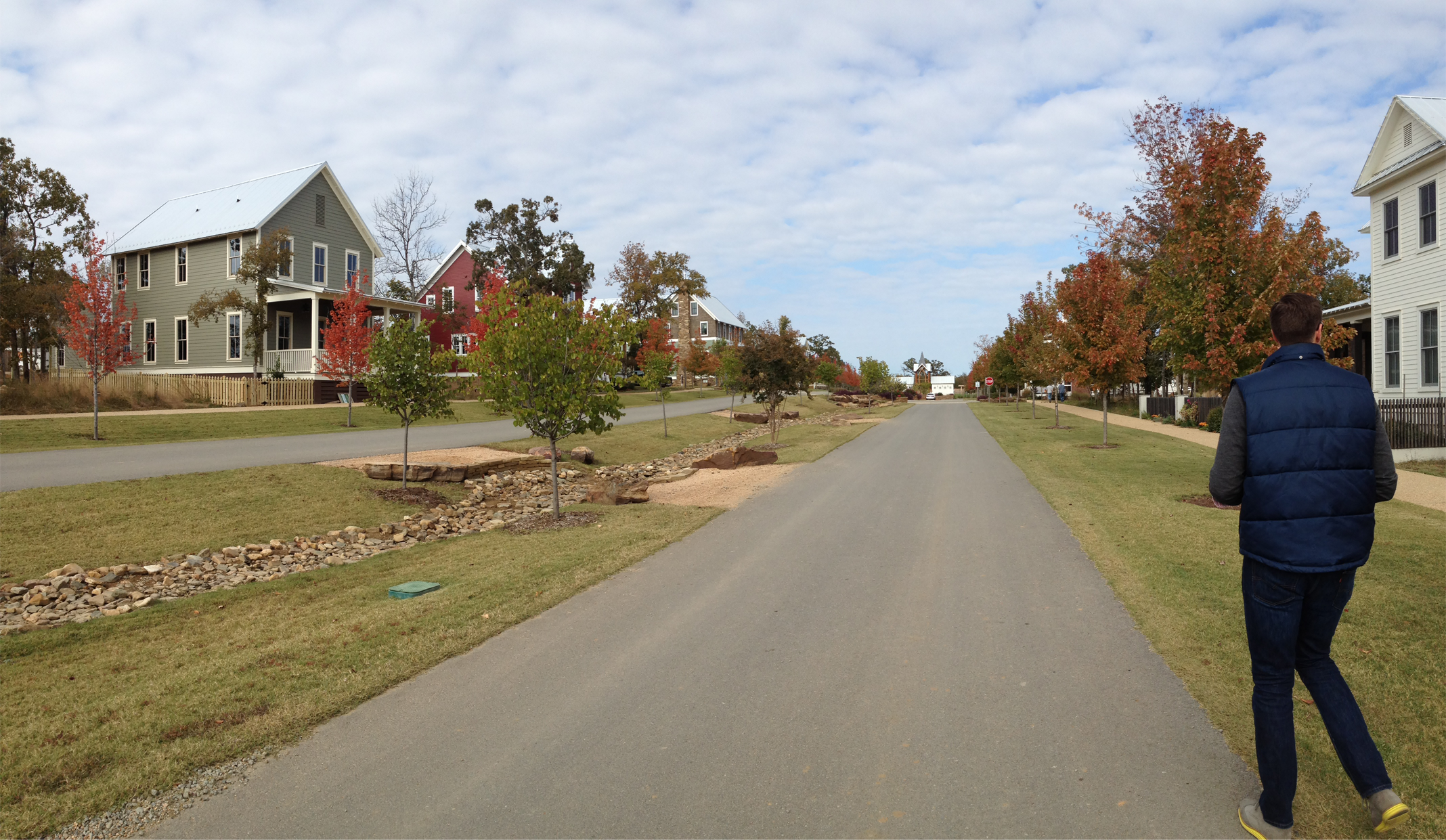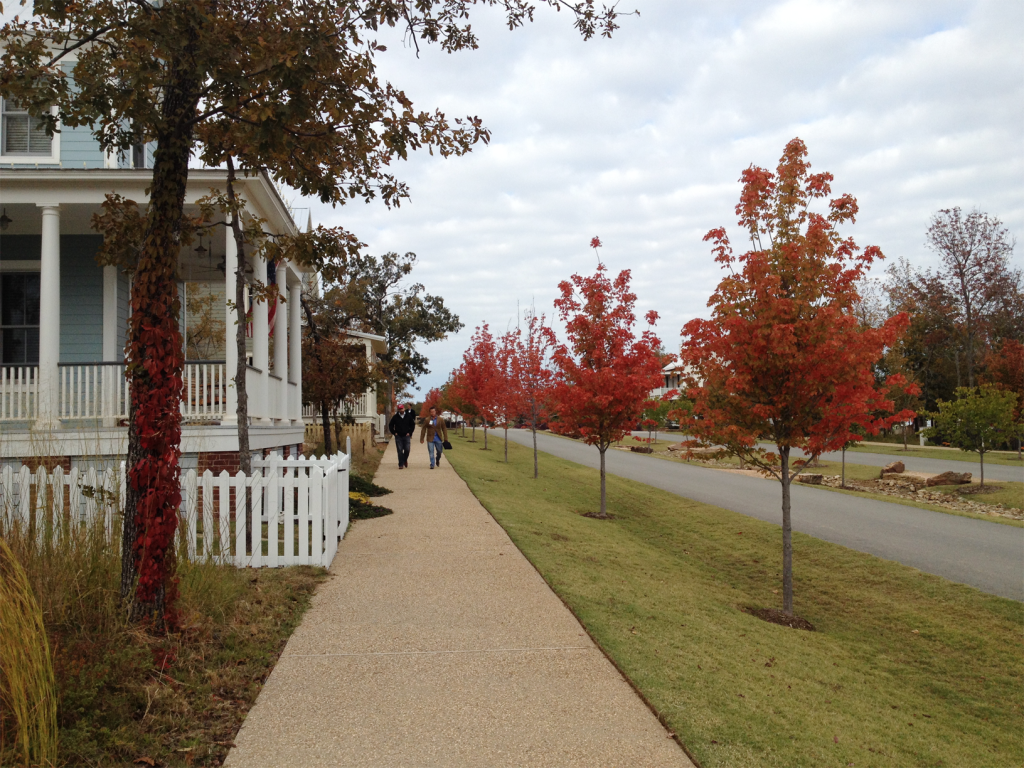 Carlton Landing even has its own miniature bike share program- These cruiser stations are located at important destinations.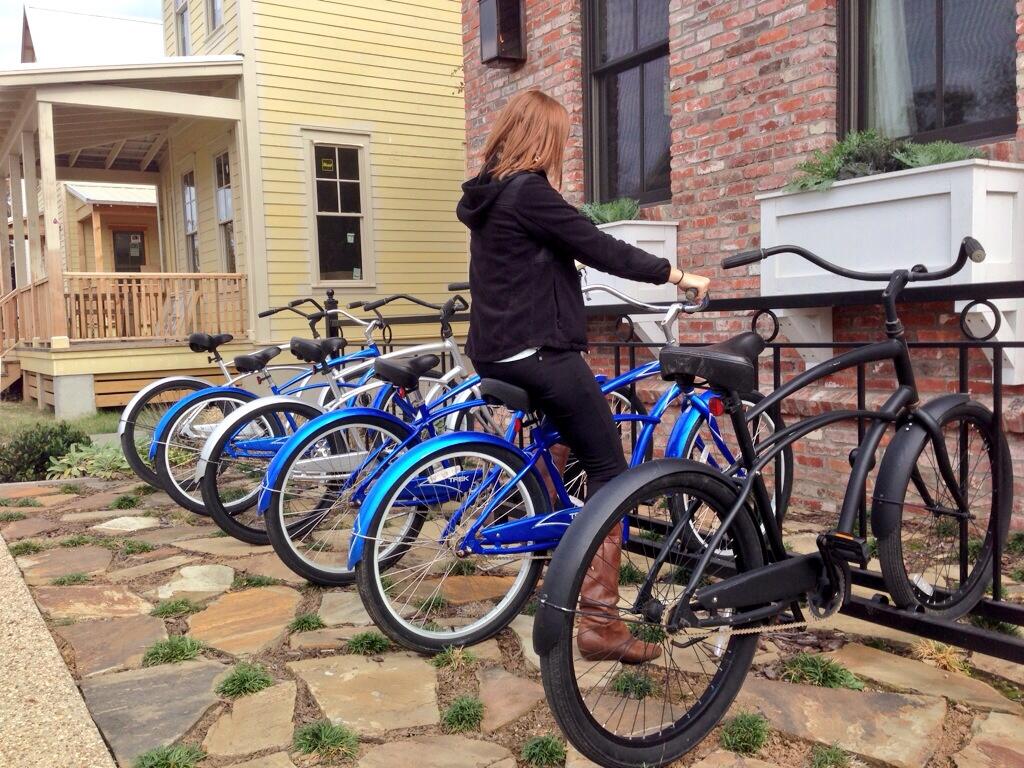 A community garden and K-5 public school are also located along the boulevard. Students at the school come from within Carlton Landing as well as the surrounding rural area. The school is based on a design known as the Learning Cottages. Since the school has no cafeteria, students either pack a lunch or walk home at lunchtime.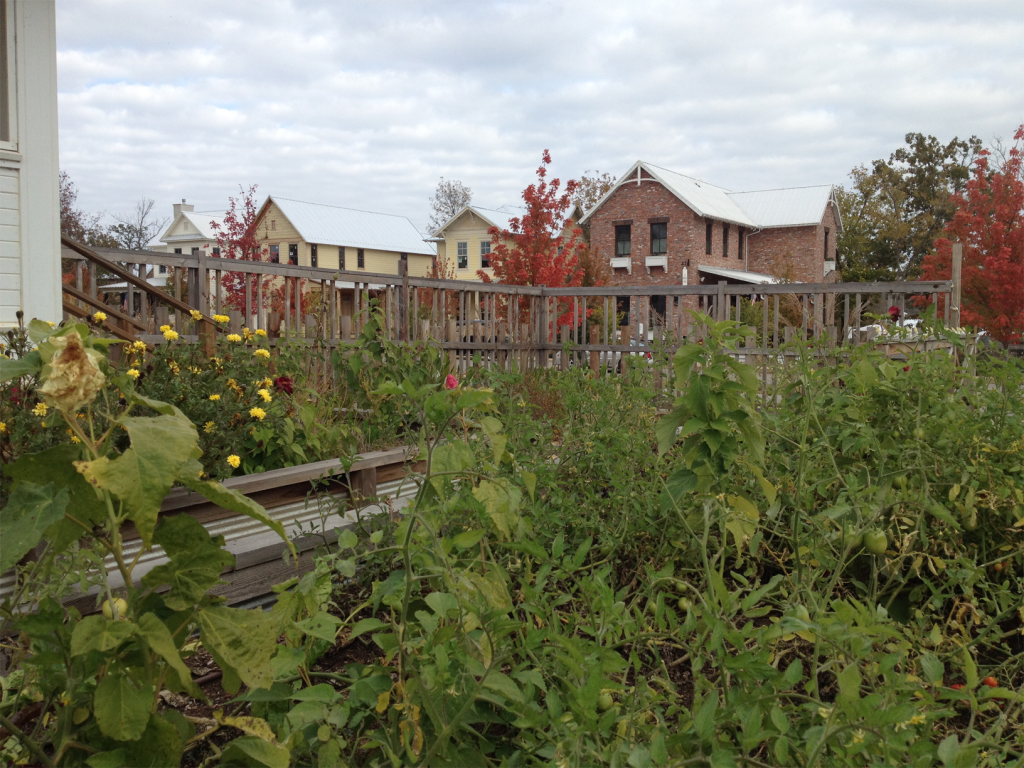 A pedestrian-only street known as Boardwalk has homes with smaller footprints at lower price points. Native plants with light imprint development ensures that landscaping will be low maintenance. The landscaping gives the neighborhood a great natural character that is appropriate for the lakeside setting.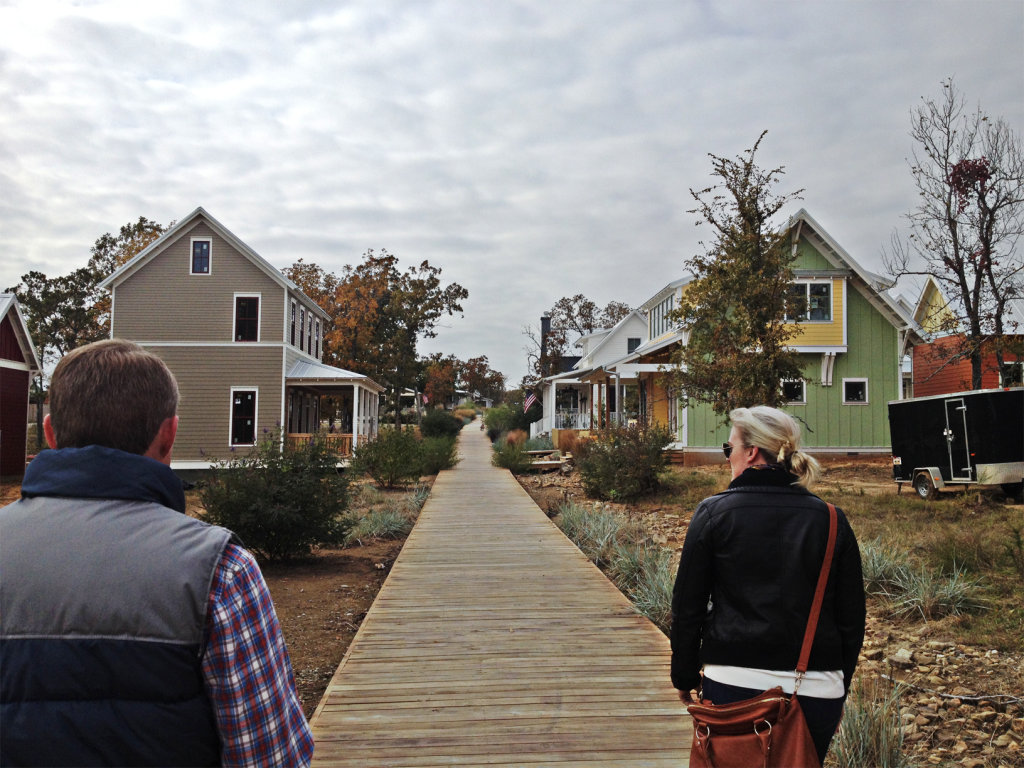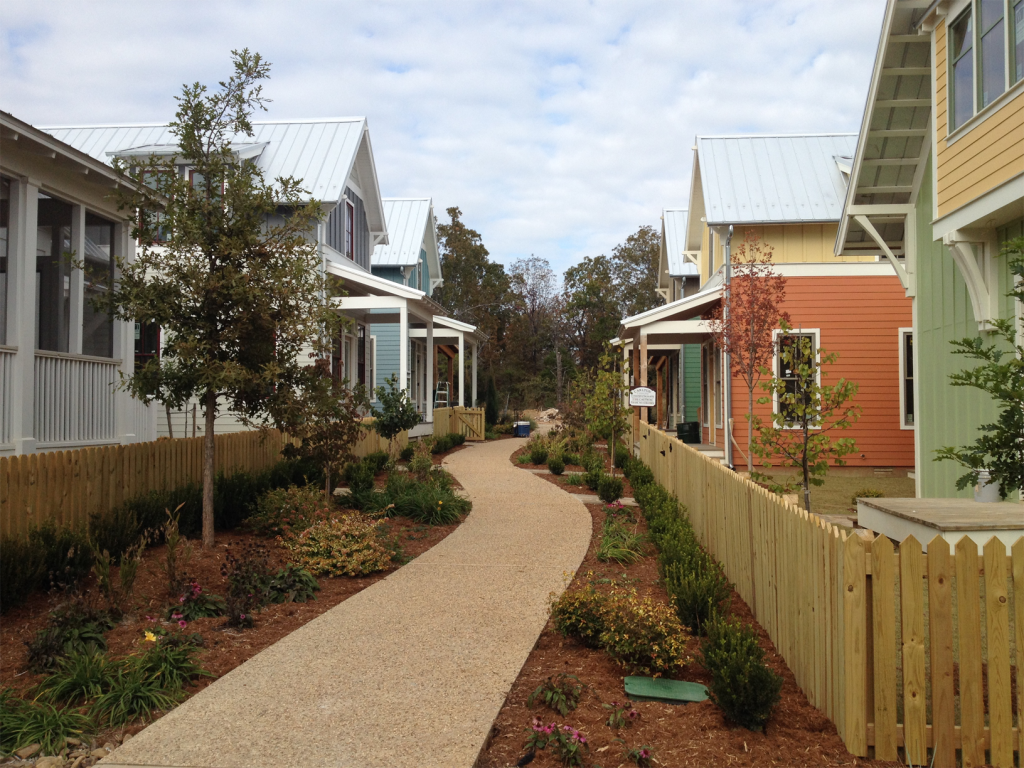 Many lots also include accessory dwelling units, such as this tiny house that uses the design of Steve Mouzon's Katrina Cottages.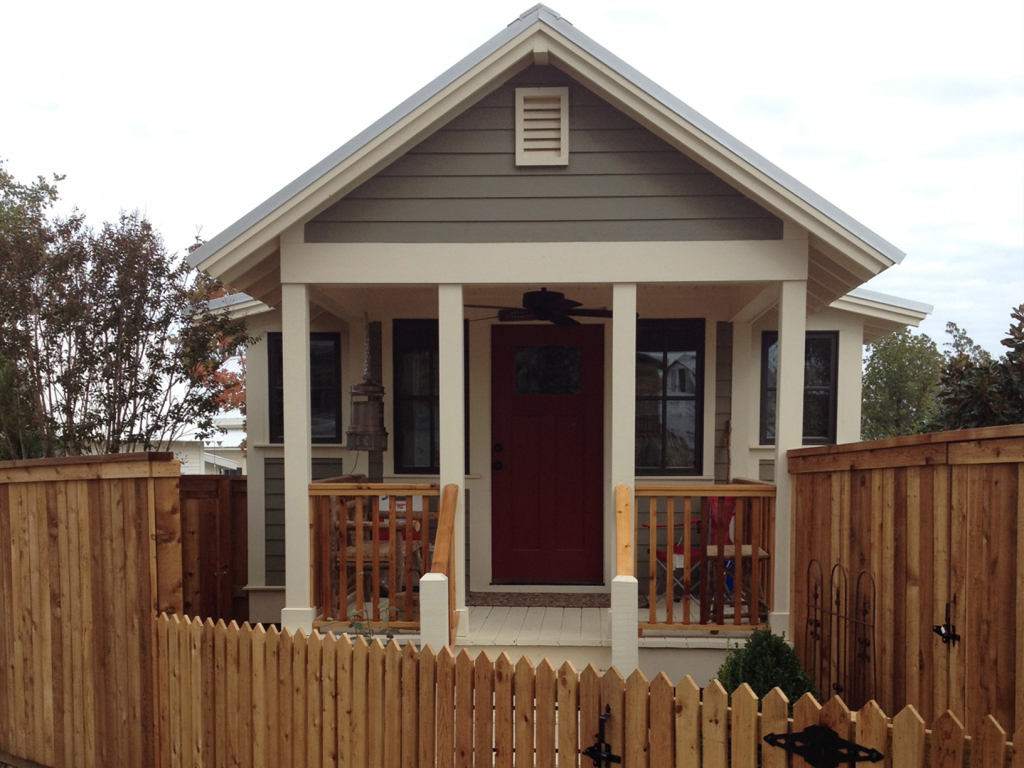 In the next couple of years, the waterfront will be developed with a mixed-use town center featuring shops, dining, and multifamily dwellings. The approach to the town center is being developed with denser, more urban structures like these brick townhouses.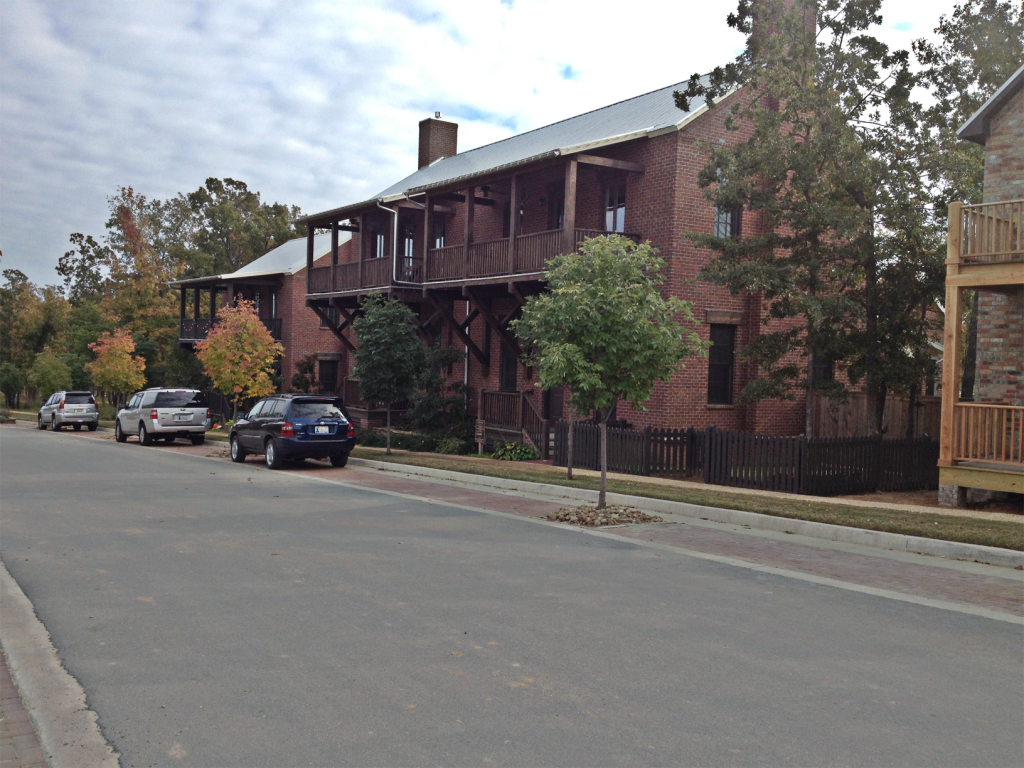 Carlton Landing is providing Oklahoma an example of walkable New Urbanism, which is an alternative to the automobile-dominated development patterns found in the sprawling edges of the metro areas and many small towns.