IQC Associate Director Hope Mander was digging through some old photos of Norman when she came across this view of University Boulevard circa 1895. The boulevard continues to be a main thoroughfare between the original Norman townsite on Main Street and the University of Oklahoma campus.
"Bicycles Only"
We were surprised to see a 'Bicycles Only' sign above a portion of the street, clearly showing the priority that bikes and pedestrians had in early day Norman.
IQC Senior Fellow Robert Goins is an expert historian when it comes to Norman- He tells us the home in the image was the home of OU's first President David Ross Boyd. The home still exists, but has been moved to a new location. The boardwalk sidewalk (and possibly the bike and carriage routes) connecting the town and university were constructed around 1893. Eventually, the boardwalk was replaced with concrete after complaints of lurking bull snakes and loose planks ripping ladies' long dresses.
The image is looking south toward the university from the location where the beautiful McFarlin United Methodist Church is located today. (Google Street View of the photo's location)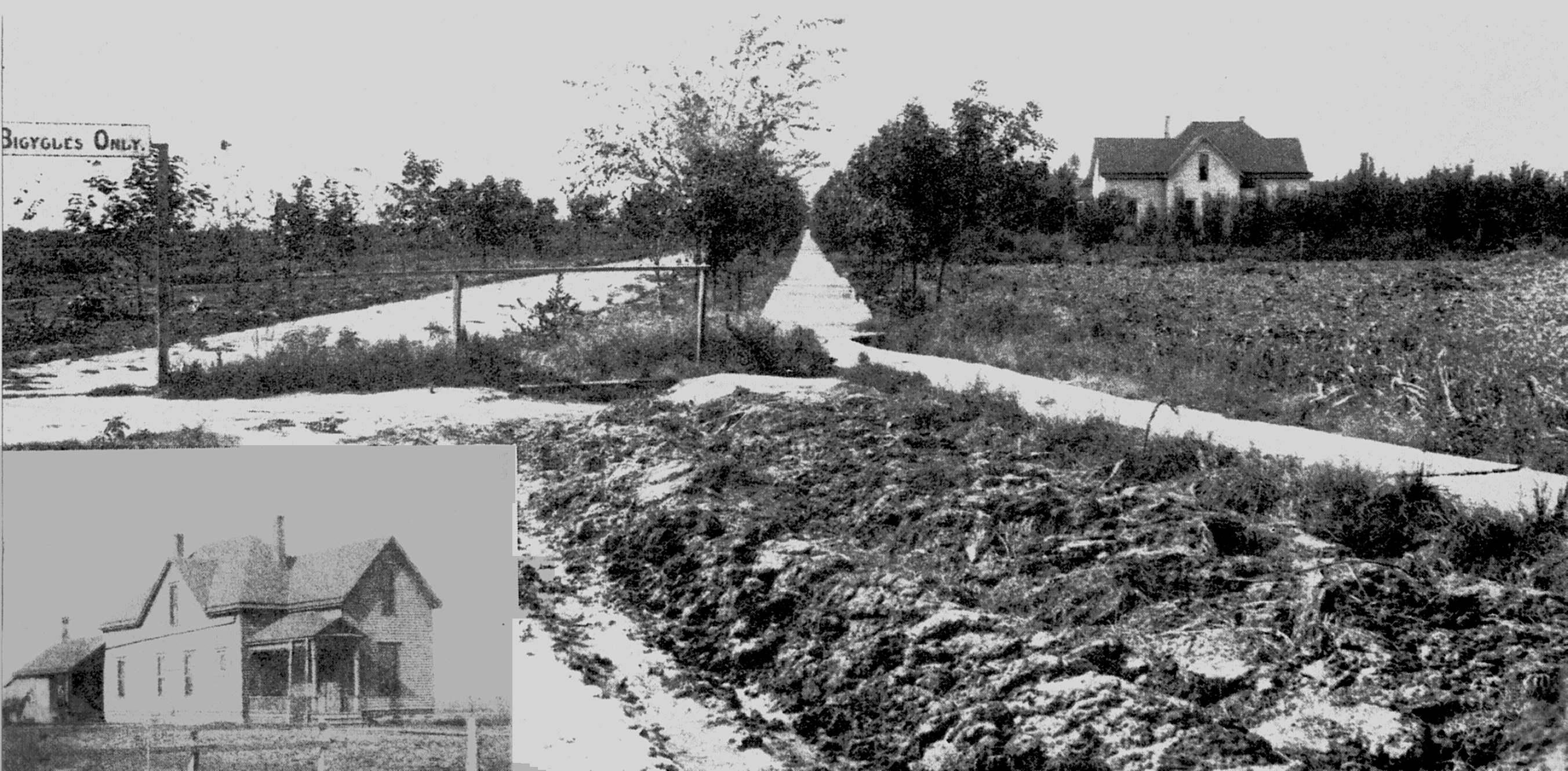 Early Bicycle Infrastructure
This got us curious about early day bicycle infrastructure in other parts of the nation. Here are some more photos of bike infrastructure from the early days of cycling.
This 1896 photo of a Santa Monica, California bikeway bears a strong resemblance to Norman's Unviersity Boulevard, with a gateway sign saying "cycle path." (Source)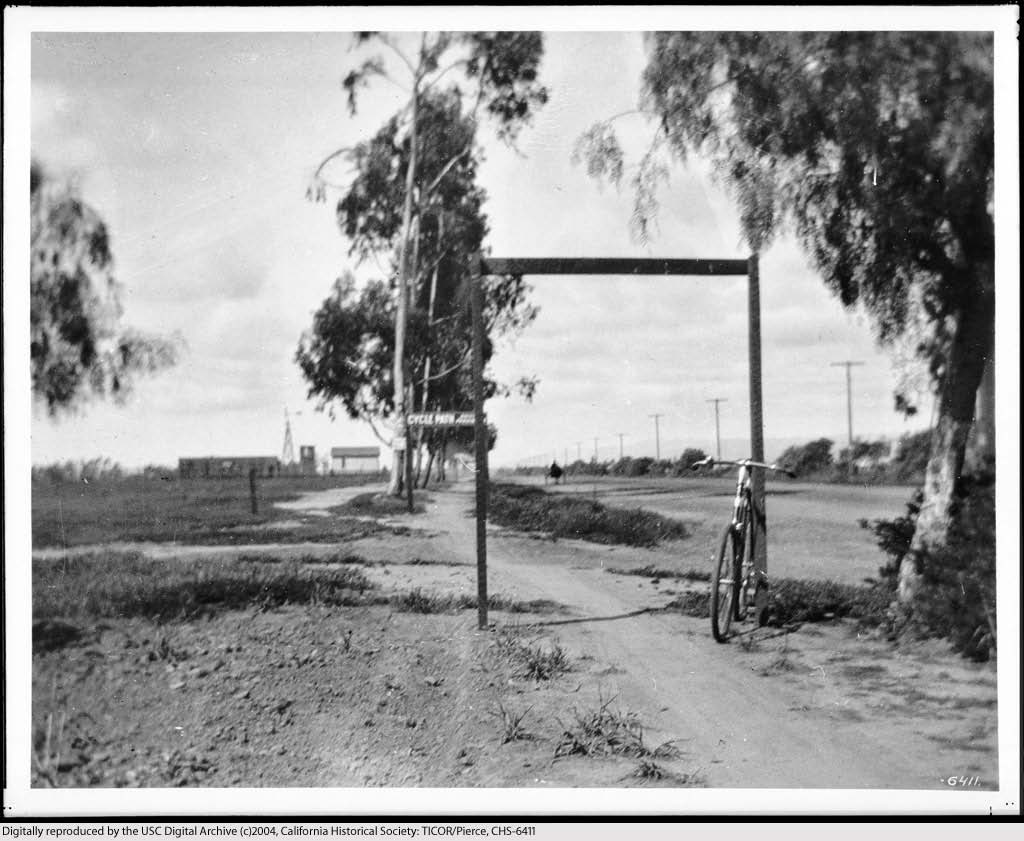 New York City is quickly becoming renowned for its current innovations in bike infrastructure- but it turns out New York isn't discovering the bike for the first time. Here's the bike commute in 1890. (Source)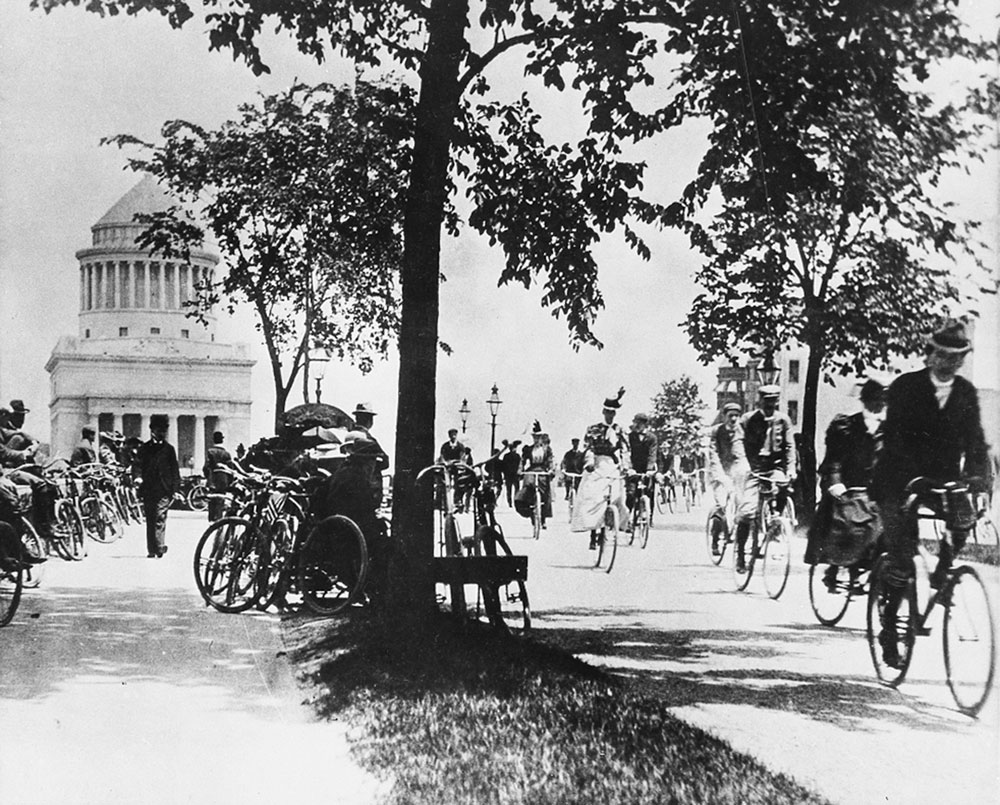 New York had several great bikeways in the 1890s, including this popular connection to Coney Island. (Source)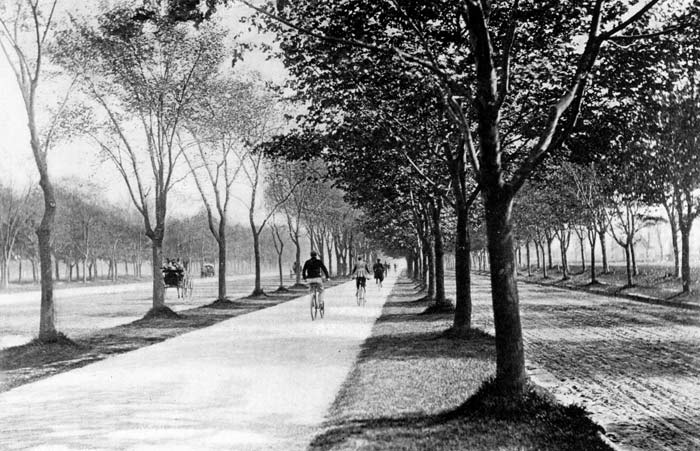 One of the more dramatic pieces of bike infrastructure is this bike highway and bridge between Los Angeles and Pasadena in 1900. (Source)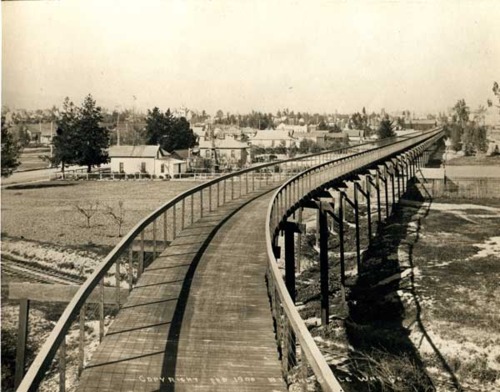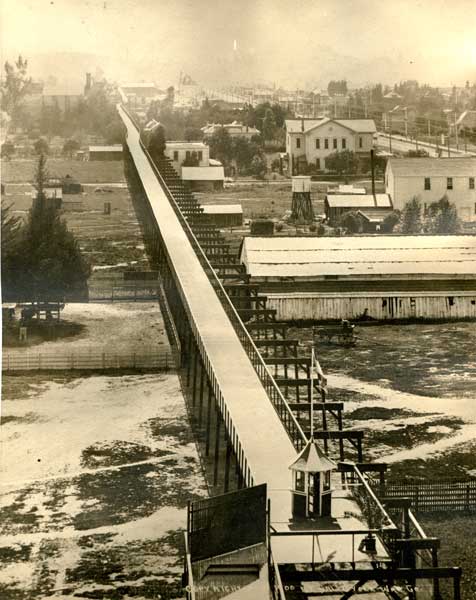 While the US began to abandon and repurpose bicycle infrastructure, European nations like Denmark continued to advance the designs, as shown in this 1938 photo of Copenhagen. (Source)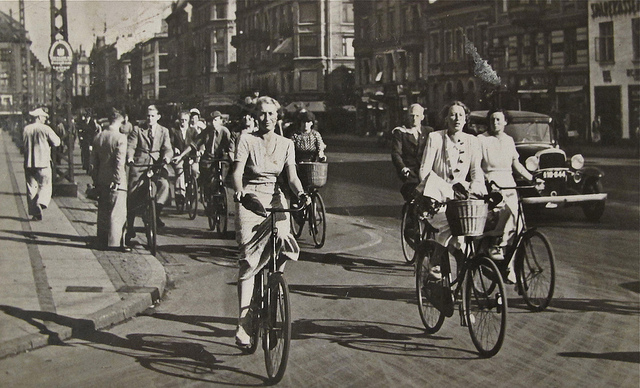 Today's Counterparts
Bicycle infrastructure is going back to its roots of physically separated bikeways with modern configurations like the cycle track or buffered bike lane.
Here's an example from Vancouver. (Source)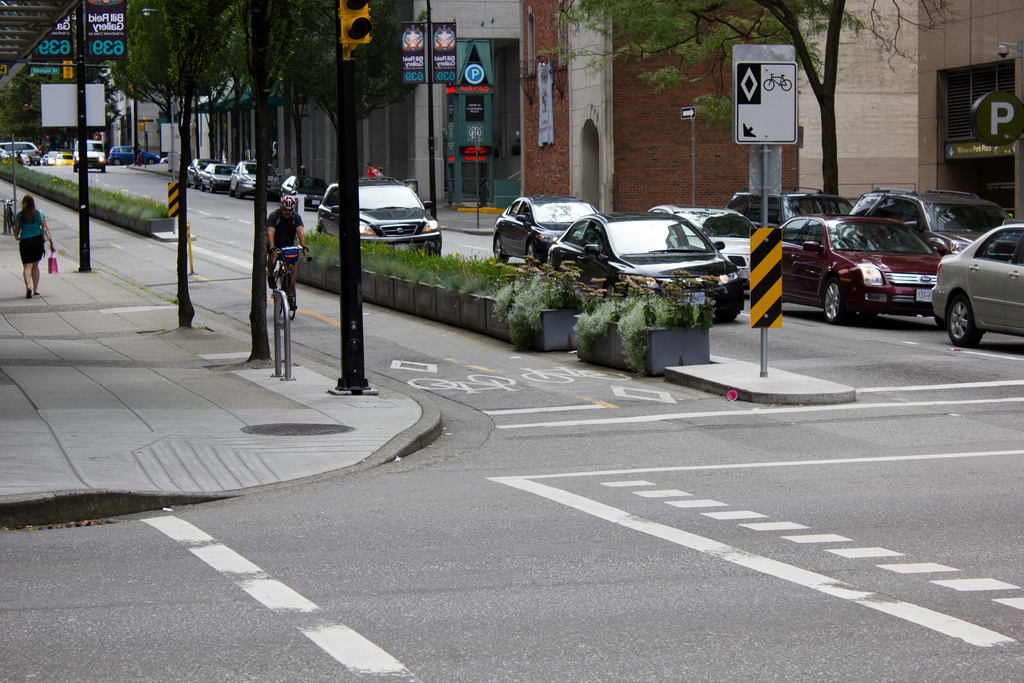 And another in Brooklyn, NY. (Source)