IQC Executive Director Blair Humphreys has announced that he will be leaving the Institute for Quality Communities. Blair will pursue a new opportunity overseeing the planning and development of the Downtown Airpark site near downtown Oklahoma City with the Humphreys Company.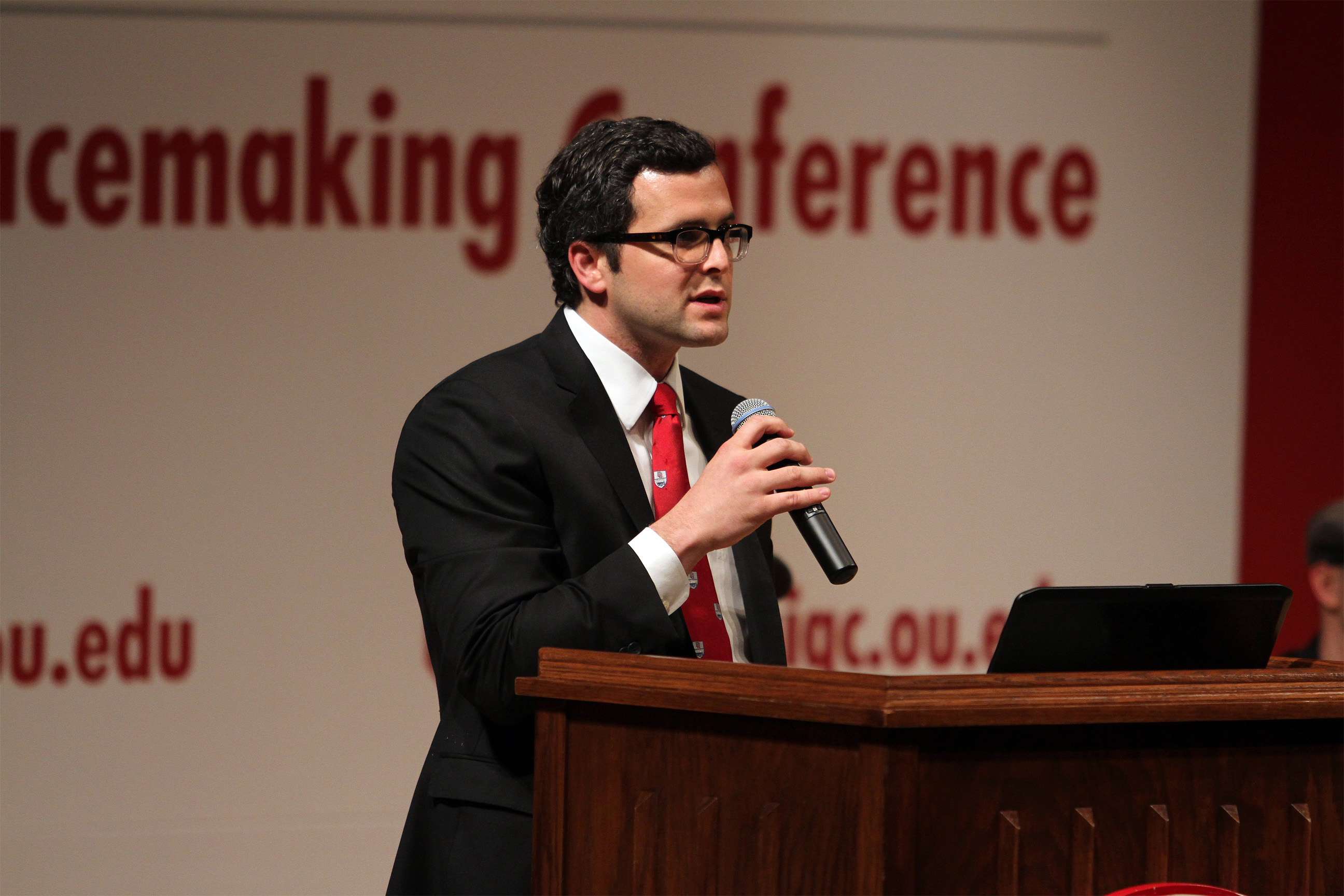 Blair speaks at the 2013 Placemaking Conference.
Blair joined the IQC in 2010 and has served as Executive Director since 2011. As director, Blair led the IQC to become a leading voice on placemaking and urban design issues in the region. The IQC has focused on improving communities through service learning projects related to the built environment in many areas, including urban design, planning, placemaking, and historic preservation.
We are sad to see Blair go, but we are looking forward to see what's in store for his future!
An international search is on for an excellent leader to take his place. For more information on the position, visit the University of Oklahoma Jobs listing or contact the OU College of Architecture at (405) 325-2444.